New restrictions surrounding COVID-19 when into effect statewide on Monday, November 16, 2020. With these regulations in place, the way we conduct business in real estate is changing once again, but I can assure you the level of service that I have always provided to my clients remains unchanged. If you have any concerns about how this may affect your home goals, I'm here to serve as a trusted resource and guide, and help navigate this difficult terrain.
For the benefit of my clients, I've outlined some key takeaways that affect real estate with the current restrictions:
Open houses are not permitted during this time period.

In-person meetings are by appointment only.

Face masks will be required when meeting in-person.

Social distancing (6-feet apart) must be adhered to at all times.

Real estate offices are closed to the general public (unless an appointment is made with your broker in advance, guidelines above will need to be followed.)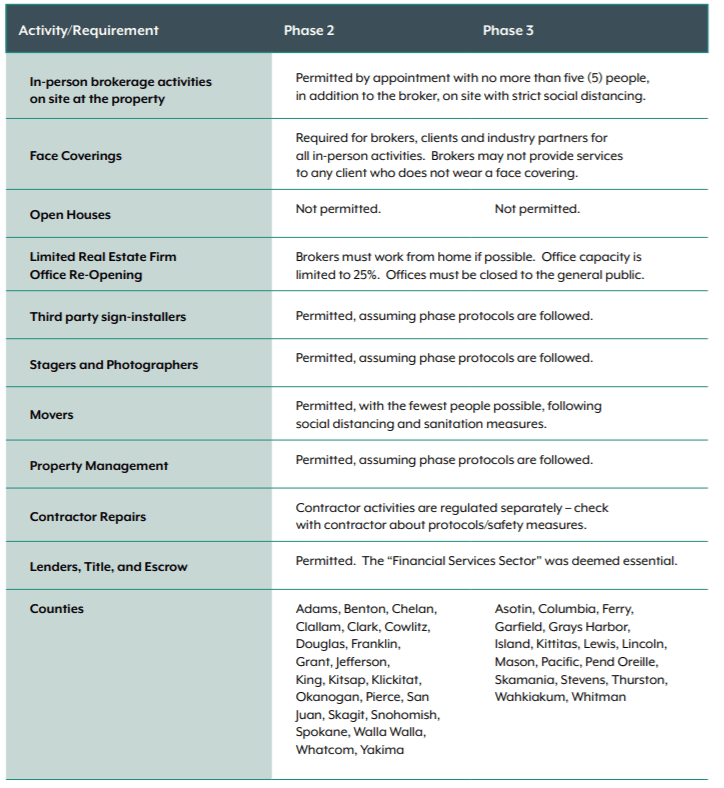 For more information on current guidelines, read the full FAQ from Washington REALTORS® and the Northwest Multiple Listing Service here.